Shochu for any occasion
Straight

If you want to try shochu in its purest state, straight is the way to go. The traditional way to enjoy Kuma Shochu, with its high 35% to 40% alcohol content, is at room temperature or heated, poured from a traditional gara pitcher and sipped from small choku cups.

On the Rocks

If you're looking for a sweeter sip, take your shochu on the rocks. Your shochu will start out similar to straight shochu, but gradually change in flavor as the ice melts.

With Water

Adding water lowers the strength of the shochu, making it easier to drink and letting you adjust the drink to match what you're eating or how you feel. Make sure to use only quality water with Sengetsu.

With Hot Water

The best ratio for bringing out the flavors of the shochu is 3 parts shochu to 2 parts water. Into a glass, first pour hot water, then add shochu with enough force to mix the two and let the flavors mingle. Shochu and hot water is the preferred way of enjoying shochu among the locals of Hitoyoshi-Kuma.
Shochu : It's good for you!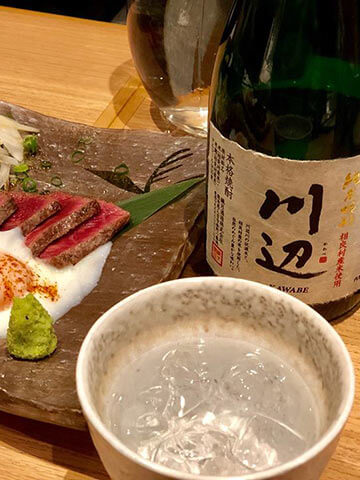 Did you know that the delicious flavor of honkaku shochu isn't the only thing it's got going for it?
Honkaku shochu works to promote good cholesterol (HDL), which helps prevent hardening of the arteries. It also helps promote the enzyme urokinase, which helps prevent thrombosis by breaking down blood clots. It has also been reported that the substances that provide these health benefits are the same substances that give shochu is characteristic flavor and richness.
For those who don't drink, you can take advantage of these health benefits by using shochu in your cooking. But as with anything, there is such a thing as too much of a good thing, so please remember to be responsible when enjoying shochu.
The treasures of
KUMA shochu
Premium Aged Shochu
Clay Pot Aging

Kuma Shochu becomes gentler and more aromatic the longer it ages. We have shochu at Sengetsu that has been aging for 50 years.

Cask Aging

We have over 50-years-experience aging shochu on oak casks, and we use our expertise to create aged shochus of superior flavor and quality. We trust you'll be impressed with our shochus carefully cask-aged for years in the misty Hitoyoshi Valley.
Recipes
Fruit Liqueurs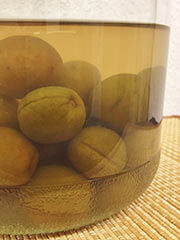 PLUM SHOCHU
1 bottle Sengetsu Shochu (750ml)
500g plums
300g rock sugar
Mix and let sit for 3 months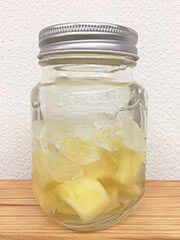 PINEAPPLE SHOCHU
1 bottle Sengetsu Shochu (750ml)
500g pineapple or other fruit
250g rock sugar
Mix and let sit for 1 month
Cocktail Recipes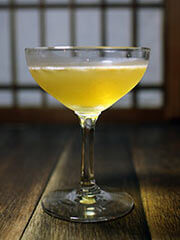 KUMAMOTO
Kumamotojo Shochu – 15ml
Akazake – 15ml
White curaçao – 1 tsp
Lemon juice – 1 tsp
Shake and pour into a glass
SUIKA
Kawabe Shochu – 30ml
Watermelon (the sweeter the better) – As needed
Lemon juice – As needed
Melon liqueur – As needed
Mash the watermelon to release the juice, stir the watermelon juice with the shochu and lemon,
Sengetsu Shiromigura
Distillery Tour Info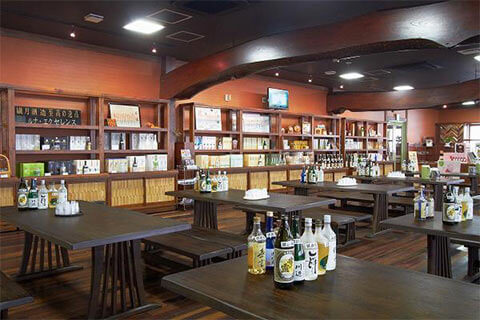 Sengetsu's Shiromigura is one of Hitoyoshi'stop tourist spots. You'll find almost 30 different Sengetsu shochus, including some that are only available at the distillery. We also have a variety of local snacks and pickled items for sale as well. Shiromigura offers excellent views of the ruins of Hitoyoshi Castle and the Kuma River.
Distillery Tour Info
Admission

Free

Hours

9AM-5PM (last entry 4:30PM)
Your guide will give you a 15-minute tour of the facility, followed by a shochu tasting

Tour size

Tours available for single and group visitors

Parking

10 spaces available at Sengetsu Distillery

Address

Shinmachi 1-banchi, Hitoyoshi, Kumamoto Prefecture
(Cross the bridge in front of Hitoyoshi City Hall, go straight for 100 meters and Sengetsu is on your right)

Closed

Open year-round (open New Year's Eve and New Year's)

Contact

Sengetsu Shuzo +81-966-22-3207

[

Email

]